So we dropped off our stuff at the Cerulean Tower hotel and hit the streets. This is the famous Shibuya Crossing…

You've probably seen it in every movie that ever had a Tokyo scene. Shibuya was hopping. We walked all over that mama-san, checking out all the wackness, crazy stores and bars everywhere…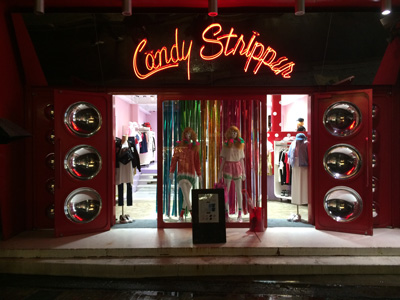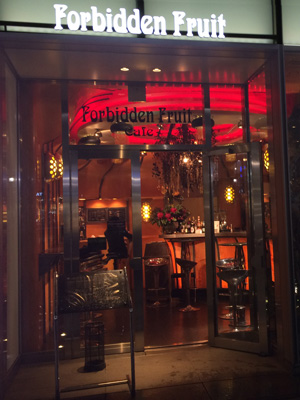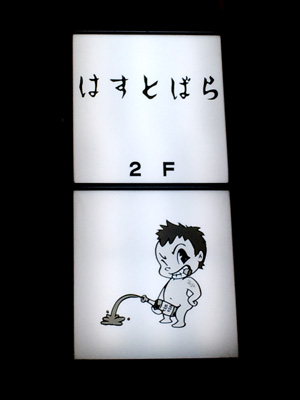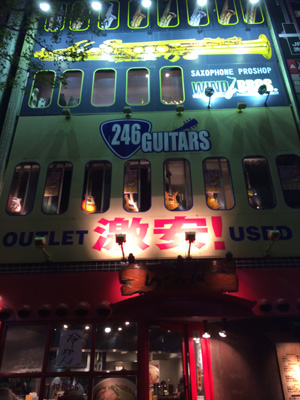 Eventually we stopped at a tiny ramen bar called Afuri. You order on a vending machine inside the front door…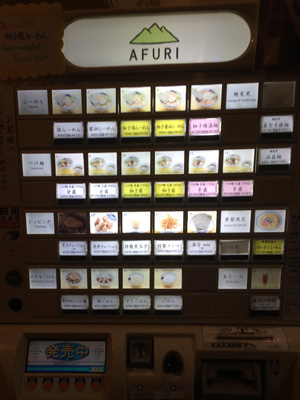 How it works is, you pick the ramen you want, then put your money in and press the button. The machine spits out a ticket and you take that to the counter and hand it to one of the cooks. They made me a vegan ramen and it was oishii!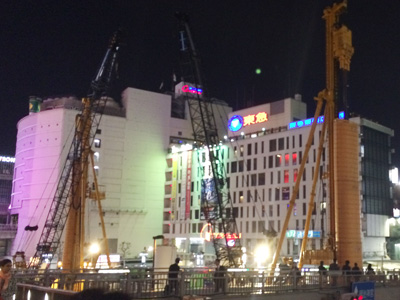 Tokyo exists on many levels. Roadways over roadways, tall buildings with rooftop bars and basement shops too. And there are cranes everywhere, construction everywhere. It's overwhelming. Especially at the end of a long day of travel. We made it back to the hotel bar before our feet melted, for some Suntory times…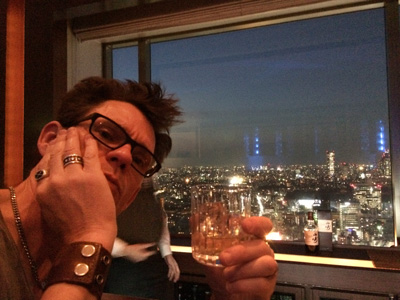 So… after a 15 hours of travel and another 7 hours bopping around Shibuya, I fell into bed at 10PM. Which was still yesterday back home. Good times!