When my little brother & I were kids, we used to make movies. One of them was a sequel to Star Wars and had a bizarre plot with Han Solo facing off against a rogue Wookie. As the director/producer I was in charge of casting, so of course I was gonna be Han Solo, and my little brother was gonna be Bad Chewie.
We were all set to shoot until my brother started itching all over because I glued cotton balls all over him. Production value!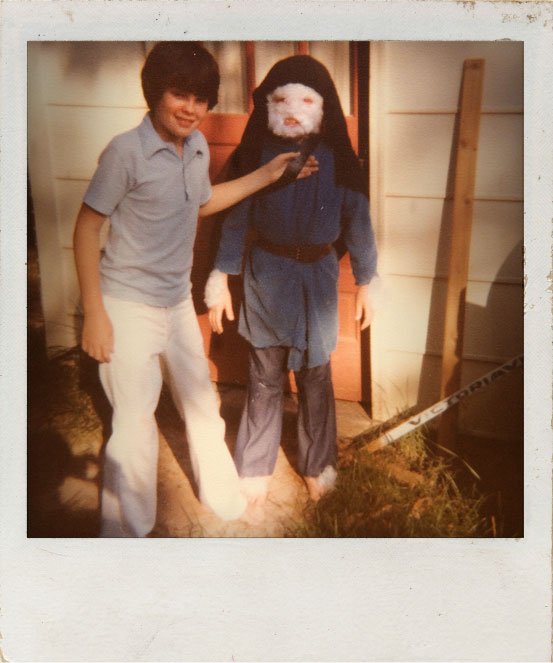 Yeah, got the hands & feet too.